Heyyyyyyy mommies!
I have come to the conclusion that my consistency and heart is way more important than perfection.
So I am writing this post not to preach, but to give insight to what I have recently discovered. (Like yesterday lol)
So just say "Amen" if you agree lol
So ever since I became a true work-from-home-mom with no other focus then my print business and my kiddos and hubby, things were so great!
I was excited to become super focused on what and who I loved but things just didn't seem to come together like I wanted them to...
Not physically but emotionally...it seemed that I began dealing with depression on and off each week. It was crazy to me and I did not understand how to keep it together.
I have always been one to "see the best" or to "find the joy" so this weird season of me not being able to stay up beat was so foreign to me
and it actually probably made my emotions more of a rollercoaster situation.
At first I tried to handle it myself and then I realized that 'ok humans are on this planet to interact with one another". Duh.
We have this weird thing in America that the "weaker" you are the "weaker" you are.
There is no room for weakness in our world and any hint of weakness means ultimate failure is on the horizon.
Why are we so desperate to run ourselves in the ground just to look great to the "Joneses" and not even feel great about ourselves inside?
So I decided to talk to the hubs, talk to a few friends, talk to Jesus...then finally I felt the cloud lifting...
I was like yes! This is the answer!
But then a couple weeks later I started to feel the cloud coming overheard once again.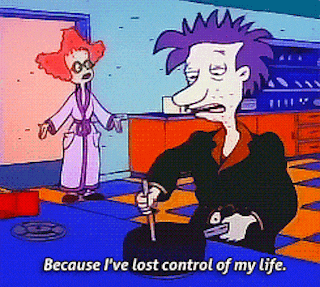 At this point I just succumbed to the simple fact that I needed a break. My family was coming in from out of town and that was the perfect time for me to BREATHE.