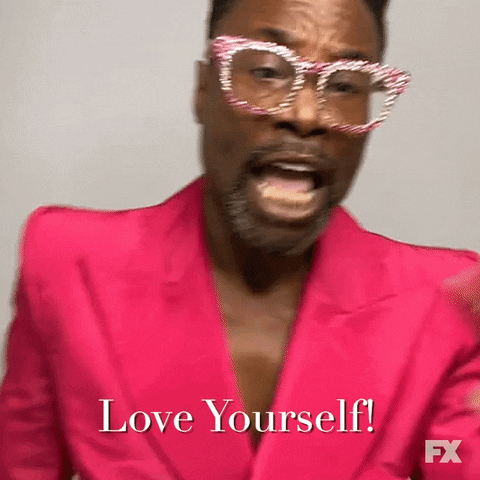 Is anyone else obsessed with Billy Porter like I am? He is sooooo fabulous and I want to be like him when I grow up! Ok?!
Loving yourself oozes from his being! He is a whole walking billboard for loving yourself and do so boldy and beautifully.
This is why I am so attracted to him because for awhile in my life I was not secure or loving myself completely.
Were there parts of me that I loved and liked? Hell yea!
But honestly they were based in the opinions of others of how THEY thought of me.
"Adrianne you're so pretty."
"Adrianne you can SANG!"
"Adrianne I'm so grateful you are my friend."
So yea things like that I loved about me because they were confirmed by others. But what about those things that weren't confirmed by others??
You know those thoughts that come in and out of your mind, in a whisper and sometimes a loud, deafening and defeating yell? Are those thoughts good to YOU? Or are they constantly breaking you down so that you cannot be whole.
Because in Peacock Mama Land aka Mamas w/ a Whole Lotta Kids, our desire is to constantly seek and grown in wholeness. This is truth even when you feel that you have grown ENOUGH and you don't feel like giving it more effort. This is truth even when the thoughts that float in your mind are dark and it hurts to face them. It's necessary because those thoughts are hurting you in ways where you could instead feel free and light. The way you were MEANT to go through life. Every and anyone can experience this if they so choose.
What will your choice be today and everyday from here on out?
I am excited for the newness this will all bring you, your children and all others who have the pleasure to cross your path and experience this life with you.
Love, Adrianne