Updated: Dec 3, 2021
I LOVE FASHION
Disclaimer: I will receive a bit of commission from Amazon if you click the links in this articled purchase! Thanks for supporting our Peacock Mama blog!:)
When I was in my early 20's I would get Vogue magazines, look at the trends and things and style my look for the day. It gave me life.
I remember one time particularly when I couldn't figure out how to make a particular outfit pop. So I took out my Vogue magazine for the month, so a way to belt and outfit similar to mine and did the same with what I had in the closet. Fashion is all about the inspiration. Fashion is all about the FEELS.
So as thanksgiving is approaching, we all wanna be cute cute in the various living rooms that will be graced with our presence so I have a few tips.
Wear YOUR style
Whatever that may be. A baggy comfy lounge set with some flyy tennis shoes. A sexy pair of leggings. A set of patterned tights with a mini skirt. A fitted button down bodycon dress, like this one I have on! :) Whatever it may be make sure you always do you! That should be the base of every outfit that you throw on or think out carefully. Always be you. Because the foundation of a great look is confidence! We are all the most confident when we are rocking our own styles.
Accesorize!
It can be many different forms of jewelry (layered necklaces, many earrings or rings). It could also be a statement belt or hair piece. Find something in the back of your closet that you haven't worn in months or even years! Dust it off and give it new life. Trends always come back around and now it's the 90's all over again so it's the chain belt for me!
I am also soooo obsessed with hair clips and pins! They add such an umph that nothing else will. Go for it in bulk or add a simple touch. Either will make your outfit stand out.
Different Shades, Same Family
Choose one color family and mix and match different shades. Or choose the same color and rock it EVERYWHERE. It's a trend that I'm loving surprisingly because usually I need to have many different colors all over (we'll explore the beauty of this in a future post). If you wanna play it safe choose the same color and rock it so very fiercely. You can also choose the "different shades, same color family" thing and well rock is so very fiercely! Have fun with your favorite shade and do yo thang mama!
So y'all got a little inspo? Y'all ready to be the most flyy mama with a whole lotta kids in that living room or living rooms or what??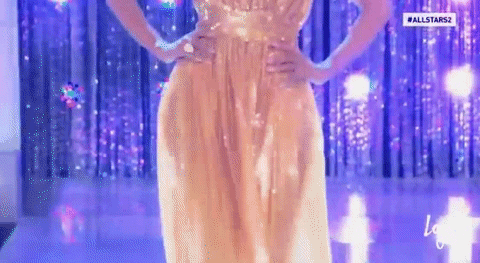 Happy Thanksgiving Peacock Mamas!!
From me and my family to yours,
Adrianne